All Saints Church Building
All Saints Church was built from local Bargate stone in 1901, on land donated by Lord Derby, when the parish of Grayswood was created out of part of the parishes of Witley, Haslemere, Chiddingfold and Thursley.
It was designed by local resident Swedish naval architect Axel Haig, who turned from designing ships to church buildings and whose Viking memorial stone is on his grave at the front of the church.
The church was funded by Alfred Hugh Harman of Grayswood Place who paid for the church and endowed it.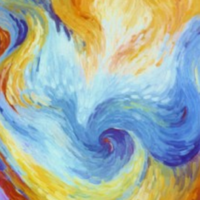 Ornaments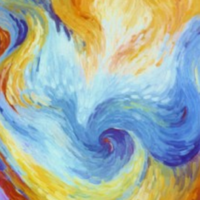 Organ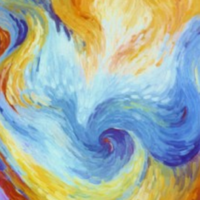 Memorials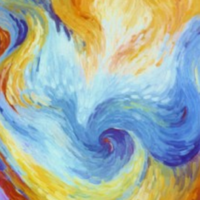 Metal Work
Listed Heritage Building (Grade II)
"GV II Church. 1901-2 by the Swedish architect, Axel Haig. C13 style with Arts and Crafts elements. Squared rock-faced Bargate stone rubble with freestone dressings; tiled roof with sprocketted eaves; timber-framed belfry stage and shingled spire to tower. Nave, chancel; SE tower with organ chamber in the base; adjoining SE vestry with its own porch; NE transept with boiler room on its E face with stack."
EXTERIOR.
"Lancet windows and buttresses to the nave. 2-light plate-traceried N window to transept, similar chamfered W window; 3-light Geometric Decorated style E window. 2-stage tower, the belfry stage timber-framed with louvered openings and a broach spire with hooded ventilators. The SE porch is gabled to the E with a carved demi-figure in the gable. NE boiler-room has a catslide roof with hipped N end and square-headed openings. A stack in the corner is gabled to the N and has a round chimney shaft. SW porch with a steep gable with incised cross, outer doorway with arch carried on paired shafts and original 2-leaf inner door under a segmental arch." Historic England Listed Heritage Building Grade II Entry No 1243910
INTERIOR.
"Roll-moulded stone chancel arch on chamfered responds decorated with carved heads and stops. The nave has a boarded wagon roof divided into panels by moulded arch braces on moulded stone corbels; similar roofs to N transept and chancel. The truss W of the N transept is doubled and supported on wide carved stone corbels which form the base for statue niches with painted timber statues. 2-bay stone arcade into the N transept with a round pier on a very tall stone base, the capital carved with the symbols of the Evangelists, the responds with richly-carved capitals. In the spandrel above the pier a large pierced roundel with a large sculpted stone angel. The chancel has a marble reredos with sculpted demi-figures in square niches and a painted frieze of demi-figures on either side across the E wall. Below the frieze a probably original embroidery illustrates the Annunciation. Above the frieze painted figures of Moses and David on linen canvas, possibly by Carl Almquist. Art Nouveau gilded grilles to radiators and pipework in the chancel. Chancel floor of herringbone tiles; woodblock floors elsewhere. Well-made woodwork includes low wooden chancel rail combining Early English and classical motifs; organ case; choir stalls with ends with poppyhead finials and nave benches with shouldered ends and sunk panels. Polygonal timber pulpit with blind traceried sides on a stone stem; octagonal font with unusual deep bowl with alternating flat and convex sides on a carved base on shafts. Painted wooden sculpture of the Adoration of the Magi on the chancel wall. Stained glass includes E and N windows by Carl Almquist and a good W window by Kempe." Historic England Listed Heritage Building Grade II Entry No 1243910