What is baptism?
Baptism is a response to God's love - a desire and a commitment to respond to God's call to follow the example of Jesus Christ. It is also a celebration, a time to come together with family and friends; remembering that you are loved by God, are part of a wider community and have a place with God's people.
Your child is precious to you and precious to God. You want the very best for them, and so does God. You want them to make right choices in life, for themselves and for others. A baptism is just the beginning of this and so much more.
What is baptism?
Over the years to come, it's a journey you'll share together with your child by:
Being there for your child to talk to about the bigger questions of life – questions about hope, faith and love.
Praying for your child through the ups and downs of their faith journey.
Showing your child how to make those good choices in life.
Helping your child to learn more about their Christian faith, through their church and in other ways.
So it's a commitment to start as you mean to go on  - and we'll be there to support you.
"I baptize you in the name of the Father, the Son and the Holy Spirit"
You or your child will be baptised with water from the font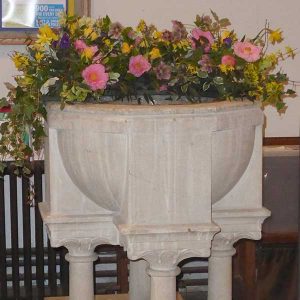 Baptism at Grayswood
If you have decided you would like your child baptised, please come and visit us at one of our services or contact the Church Office for more details.
We'll put you in touch with our Parish Priest and one of our Pastoral Assistants will come and meet you to talk through the service and the promises you will make on behalf of your child.
You'll also get a chance to ask questions including about choosing Godparents, practicalities of hymns and flowers, and refreshments.
Thanksgiving Service
Not sure about baptism?
At All Saints we also offer a special, but simple, service of thanksgiving, which is a lovely time when you can be with friends and family, ask for God's blessing and pray for your baby.
Next step?
Baptism services at Grayswood are usually held on the 4th Sunday of the month at 10 am as part of the All Age Service.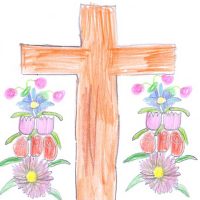 If you are mature enough to make your own decisions and you've decided you'd like to be baptized, there is a baptism service that is designed for adults.
If you are considering a baptism for you or your child please do get in touch with the Church Administrator to discuss dates and learn more about the Service.