Grayswood CE Primary
Grayswood School and All Saints Church are within sight of each other, just a short walk across the green.
The school puts great value on their Christian distinctiveness and the church is seen as an integral part of the school community. In turn the school is seen as part of the church family and Rev Fi Gwynn and her team visit regularly to lead assemblies. School pupils and staff visit the church throughout the year to attend services and celebrate key festivals in the Christian Calendar.
You can catch up on the some of the assemblies here - a great way to watch again with your children and answer any questions they may have.
Questions of your own? Please give Fi a call on 07769 856343
Prayer Spaces
Grayswood School pupils, of all faiths and none, visit All Saints Church to explore life's questions, spirituality and faith in a safe, creative and interactive way.
Take a look at some of the activities we have done using Prayer Space in School resources: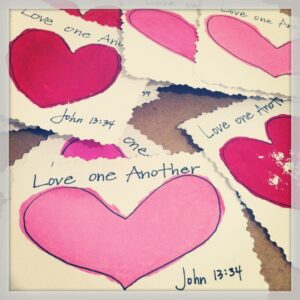 Grayswood Primary School and All Saints Celebrate Easter
"As we weren't able to all go over to the Church for our usual Easter service this year, we wanted to make sure we still celebrated Easter here at Grayswood.  We started the day by watching our online service, which featured clips of children from every class doing readings, sharing prayers of poems, or singing and showing the actions for various Easter songs. We even had Year 6 show us a fun Easter challenge that we could try at home over the holidays!  The children loved watching each other on screen and enjoyed a special Easter message from Rev Fi Gwynn within the video too. During the morning, each class came outside and placed a daffodil on the cross as a symbol of new life and hope.
 In the afternoon, the whole school assembled on the playground, in their bubbles, around the beautiful cross.  Rev Fi joined us for a blessing and we sang two of our favourite songs, "When I think about the Cross" and "Celebrate", with lots of actions!   Then... we couldn't believe our eyes when the Easter Bunny just happened to turn up at the end of our last song! We were delighted to find he popped his head round every classroom afterwards and delivered a basket of delicious eggs to each of the classes! The perfect end to a special day!" Anna Harris,  Religious Education Lead at Grayswood Primary School.