Welcome ...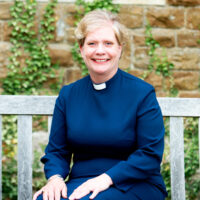 I hope you will have fun doing these activities at home,
but we would also love to see you back in church.
You are welcome at all of our services.
Stay safe, keep washing your hands
and find safe ways to play.
Revd Fi
xx
A prayer for the world
God of love and hope,
you made the world and care for all your creation.
The news continues to be full of stories about the pandemic.
Some people are worried that they might get ill.
Others are anxious for their family and friends.
Be with each and every one of them and help them to find peace.
We pray for the doctors and nurses and scientists, and all who are working to discover the right medicines to help those who are ill,
and we thank you for all those who have worked so hard to roll out the vaccination programme.
Thank you that even in these anxious times, you are with us.
Help us to put our trust in you and keep us safe.
Amen
Advent Calendar
Open a new door every day during Advent
Advent Calendar Notes
Parents/Carers:  These Advent Calendars are provided by Guildford Diocese and do not contain pictures of elves and snowmen, instead each day takes you to a story from the Bible or some words that explore the topic of welcome and inclusion.
Guildford Dioceses have picked up the theme of the schools' art exhibition at Guildford Cathedral for Christmas 2021 'Everyone is Welcome'.
When you click on the numbered door you will find:  an image; some wondering questions; a video of the story for primary children; a video that picks up the message for secondary children;  the Bible reference for the story.
For younger children the wondering questions relate to their own experience such as: I wonder if you have ever been somewhere where you didn't know anyone? How did you feel?
For older children, having read Luke 3:10&11 questions such as:  What do you find most difficult to share?  Who do you find it most difficult to share with?
Christingle Service - 24th December - 4 pm

This year our Christingle Crib service will be held in church on Christmas Eve at 4 pm
Everyone is welcome to this gentle child-friendly service.
Please book your seat so that we can ensure we have enough Christingles for everyone. Book one ticket per family and write the number of children in the notes field - thank you
Supporting the Children's Society
The Children's Society raises essential funds for the support of disadvantaged children and young adults across the UK who are suffering from poverty, harm and neglect.
Candle collection boxes are available for you to collect from church for you to fill with spare change – please be generous. If you would prefer you can donate online https://www.childrenssociety.org.uk/how-you-can-help/donate
First Week of Advent - 28th November
A Christmas reading for children ... Part 1 read by Angela Wheeler
Click below to watch
Second Week of Advent - 5th December
A Christmas reading for children ... Part 2 read by  Jake Tempest
Click below to watch
Third Week of Advent - 12th December
A Christmas reading for children ... Part 3 read by  Jane White
Click below to watch
Fourth Week of Advent - 19th December
A Christmas reading for children  ... Part 4 read by Richard Everett
Click below to watch
Christmas Day - 25th December
A Christmas reading for children ... Part 5 read by Richard Everett
Click below to watch