Welcome ...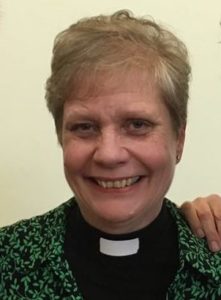 ... to the new Children's page for All Saints Church.
I hope you will have fun doing these activities while we're unable to meet on Sundays.
Do keep checking back because we'll add more things over the next few weeks.
Stay safe, keep washing your hands and keep staying at home!
xx
A prayer for the world
God of love and hope,
you made the world and care for all creation, but the world feels strange right now.
The news is full of stories about Coronavirus.
Some people are worried that they might get ill.
Others are anxious for their family and friends.
Be with them and help them to find peace.
We pray for the doctors and nurses and scientists, and all who are working
to discover the right medicines to help those who are ill.
Thank you that even in these anxious times, you are with us.
Help us to put our trust in you and keep us safe.
Amen.
Activities for you to download and use at home
Children's Church for July and August 2020
For July and August we are using the resources from Together at Home
This week's activity sheets can be found here:

Children's Prayers for TKC Pentecost Service 2020
Children's Prayers for TKC Pentecost Service 2020 from Thy Kingdom Come on Vimeo.
School Assembly from the Archbishop of Canterbury
Children's Church 28th June
The reading today from Romans 6 12 - 23 A good way to live your life, loving others:

While you watch this song, see if you can think of 5 ways you can be kind and show your love today:

Children's Church 21st June
The reading today from Romans 6 1b-11 is about how we can live a new life in Christ because of what Jesus did when he died for us. So here is a reminder of the Easter story again:

Jesus has saved us from sin. Listen to this song of PRAISE:

Challenge: Can you write a PRAISE poem, or a song to thank God for saving you from sin?
Children's Church 14th June
This week the bible reading is from Matthew 9.35- 10.8
Listen to this bible reading ….
…… and then try the first six questions in this quiz (sorry about the annoying music)

Challenge: Jesus had 12 disciples. How many names can you remember?
See if you got them right by listening to this song:

Children's Church 7th June
This week is Trinity Sunday (Matthew 28. 16-20)
You can watch a video about the story here (for younger children):

And sing along here:

Jesus wants us to be his disciples – to try and be like him and to tell others about him.
You could print out this foot, or just draw around your own foot and stick the picture somewhere you can see it every day…..the foot will then remind you that you are following Jesus.