Welcome ...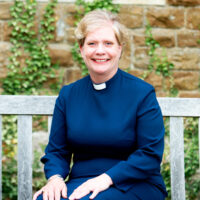 ...to the Children's Page for All Saints Church in Grayswood
I hope you will have fun doing these activities while we're unable to meet on Sundays.
Stay safe, keep washing your hands and find safe ways to play
xx
A prayer for the world
God of love and hope,
you made the world and care for all creation, but the world feels strange right now.
The news is full of stories about Coronavirus.
Some people are worried that they might get ill.
Others are anxious for their family and friends.
Be with them and help them to find peace.
We pray for the doctors and nurses and scientists, and all who are working
to discover the right medicines to help those who are ill.
Thank you that even in these anxious times, you are with us.
Help us to put our trust in you and keep us safe.
Amen.
Advent Prayer

Lord, as we prepare to celebrate the birth of your son, Jesus Christ, this Christmas, we pray that we will welcome him into our hearts. As the light of our advent wreath grows stronger week by week, make us strong in following him in the love and the peace we show to others. Through Christ our Lord. Amen.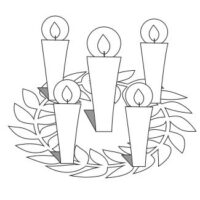 Cut out the wreath and candles to make your own advent wreath. Colour in a candle and flame each week between now and Christmas.
Download and print the template advent-wreath-craft (you will need two sheets of white card)
Christmas Story
Come back each week during Advent to hear another part of the Christmas Story...
Advent Week 1
Your browser does not support the video tag.
Advent Week 2
Advent Week 3
Advent Week 4
Christmas
Advent & Christmas in Grayswood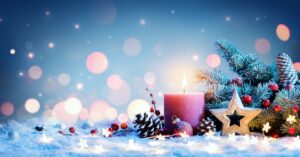 Christmas will probably seem a little bit different this year, but you will still be able to sing carols, make Christingles and celebrate the birth of Christ.
Go to our Advent and Christmas page for details about the different services and how you can take part.
Children's Church
We are using the resources from Together at Home
This week's activity sheets can be found here: