Welcome to All Saints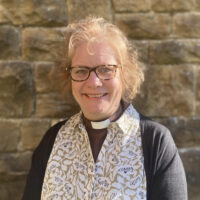 Everyone is welcome at All Saints' Church whatever their tradition or background.  You'll find us in the centre of Grayswood, a pretty Surrey village. Not just geographically in the centre but at the social heart of this small community, part of the lives of the people of Grayswood since 1902.
All Saints is open between 9.30 and 4 
Whether you want to pray, give thanks or find hope in times of despair, our beautiful Grade II listed church is open every day for you.
Contact Rev Fiona on 07769 856343 or revfigwynn@gmail.com  or Rev Elaine 01428 714385 or revelainecollins@icloud.com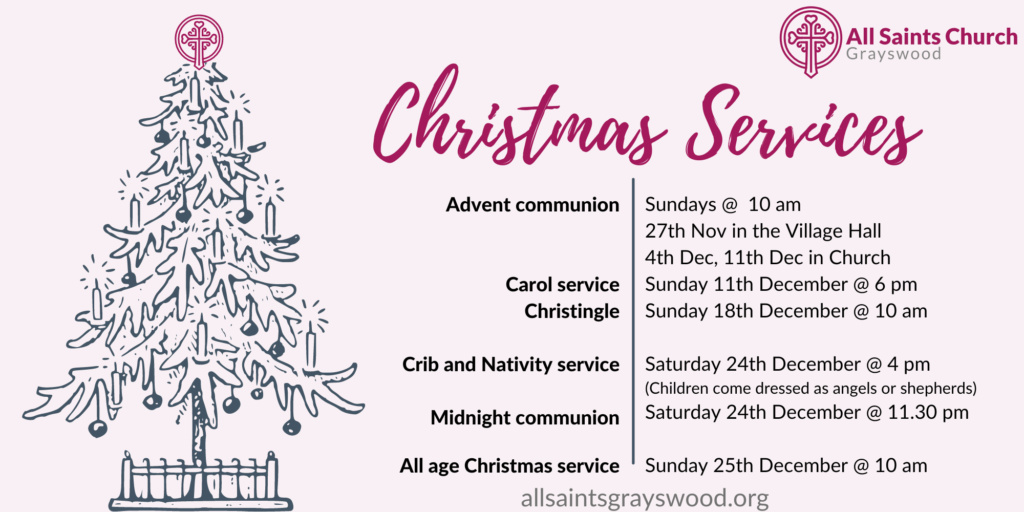 PUBLIC NOTICE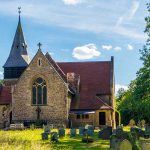 NOTICE: Following a recent inspection of the churchyard (June 2022), the headstones of the following plots have been identified as requiring remedial action.
If you can supply any contact details for the families, please contact the church office: allsaintsgrayswood@gmail.com
Mansell  Matthew died 1903; Harriet died 1909
Relf Beatrice died 1911
Oakford Albert died 1933; Emily died 1942
Higgins Emily died 1933
Brand Frederick died 1947; Daisy died 1968
Brown Elizabeth died 1947; Arthur died 1953
Jones John died 1965
Light Edith died 1967; Ernest died 1975
Johnson Cecil died 1986 ; Lucy died 1999
Hudson Florence died 1989; Donald died 1992
Russell Gerald died 1928; Katherine died 1950
Thank you
Thought for the Day
But go and learn what this means: 'I desire mercy, not sacrifice.' For I have not come to call the righteous, but sinners.
Grayswood Advent Windows
Follow the trail around the village and spot a new Advent Window each day
Download a Grayswood Ark Trail Map