Welcome to All Saints
Everyone is welcome at All Saints' Church whatever their tradition or background. You'll find us in the centre of Grayswood, a pretty Surrey village. Not just geographically in the centre but the social heart of this small community, part of the lives of the people of Grayswood since 1902.
Whether you want to pray, give thanks or find hope in times of despair, our beautiful Grade II listed church is open for you every day from around 9am until dusk in winter, and until 6pm in summer.
Thought for the Day
But I tell you that everyone will have to give account on the day of judgment for every empty word they have spoken.
SAVE THE DATE
Sunday 9th February at 10 am.
Rev Chris Bessant and the PCC are very pleased and excited to confirm that our Vacancy has ended and Revd Fi Gwynn has been officially appointed as Priest in Charge of All Saints.  This was following a long and involved process that Fi had to go through to change her status from OLM (ordained local minister) to SSM (self-supporting minister).  There will be a formal 'installation' on Sunday 9th February at 10 am. It would be lovely to have as many people there as possible to share that service with Fi, show our support and give thanks that God had called her to this new role within our Church.  Churchwardens
Christingle Service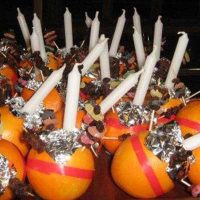 Our Christingle Service will be held on Sunday 26th January at 10 am
Everyone is welcome to this gentle child-friendly service.
During the service there will be a collection for The Children's Society that raises essential funds for the support of disadvantaged children and young adults across the UK who are suffering from poverty, harm and neglect.
Please collect a candle box from the back of church to fill if you have not already done so.
Friends of All Saints Grayswood
The Friends of All Saints Grayswood is a registered charity that exists to raise funds for the repair, maintenance and improvement of the structure and fabric of the church so that it can be preserved for the future and continue to play a vital part in the life of the village. Looking after a Grade II listed building is costly and in addition to on-going repairs, other improvements are required to maintain the church for worship and for the community.
Many people in the area are not regular churchgoers, but want the church to be there for weddings, baptisms and funerals, and also because it is a beautiful building, which forms a central point in the village. There are also those from other parts of the world with past or present links who wish to be involved.
We urge all who care about All Saints Church to ensure that it continues to thrive. Our aim, therefore, is to involve the residents of Grayswood and the wider community in the care of this building and its surrounding churchyard.  For more information please call: 01428 654654 or 643798, email or visit their website