Welcome to All Saints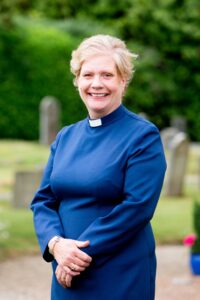 Everyone is welcome at All Saints' Church whatever their tradition or background.
You'll find us in the centre of Grayswood, a pretty Surrey village. Not just geographically in the centre but the social heart of this small community, part of the lives of the people of Grayswood since 1902.
Whether you want to pray, give thanks or find hope in times of despair, our beautiful Grade II listed church is open every day between 9.30 and 4.
All Saints is fully open for worship
A Christmas Carol
SOLD OUT
Aa dramatised reading of  "A CHRISTMAS CAROL" By  Charles Dickens
Read by Richard Everett using the original abridged text that Dickens performed in 1867
All Saints Church, Grayswood  Friday 10th December
7.00 pm  mulled wine and canapes | 7.30 pm  start | 9.30 pm carriages
Tickets: £5
Join us for mince pies in the interval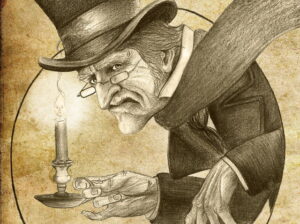 Crib Service with Christingle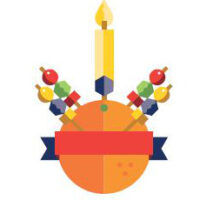 Everyone is welcome to this gentle child-friendly service with the re-telling of the Christmas Story.
Please book your seat so that we can ensure we have enough Christingles for everyone. Book one ticket per family and write the number of children in the notes field - thank you
During the service there will be a collection for The Children's Society that raises essential funds for the support of disadvantaged children and young adults across the UK who are suffering from poverty, harm and neglect.
Coffee and Chat - restarting January
2nd Wednesday of the month
12th Jan
9th Feb
9th March
We are trying longer opening to allow for more coffee and cake consumption!
10-12 at the Club.
Come and enjoy a bit of the old normality!
Private prayer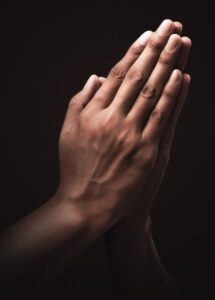 All Saints is open every day for Private Prayer
Would you like us to pray for you? God hears you, but it is good to know you have other people who care, joining with you!
Phone us, email us, pop a note into the box in the church porch, or ask someone to pass a message on. A first name is all we need and confidences are ALWAYS respected.
07769 856343 or revfigwynn@gmail.com
01428 714385 or revelainecollins@icloud.com
PUBLIC NOTICE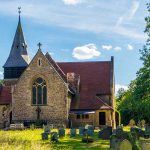 NOTICE: Following a recent inspection of the churchyard, the headstones of the following plots have been identified as requiring remedial action.
If you can supply any contact details for the families, please contact the church office: allsaintsgrayswood@gmail.com
Russell –Plot 09/10 - Gerald R (d 1928) | Katherine R (d 1950) | Ellen R (d 1980) | Paul R (d 1984)
Smithers –Plot E12 - Maria S (d 1927) | Dan S (d 1945)
Forde – Plot EE08 - Victor F (d 1982) | Eveline F (d 1976)
Thank you
Thought for the Day
Yours, LORD, is the greatness and the power and the glory and the majesty and the splendor, for everything in heaven and earth is yours. Yours, LORD, is the kingdom; you are exalted as head over all.
Christmas for Children
Head over to the Children's Page
To listen to a new chapter of the Christmas Story each week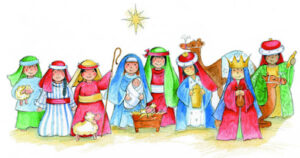 and to open the windows on the Diocesan Advent Calendar
Before the working day
Lord as I go to my work this day help me to take pleasure therein. 
Show me where my duty lies, and help me to be faithful in doing it.
May all that I do be well done, fit for thine eyes to see.
Give me courage to attempt patience to perform 
and when I cannot love my work help me to see it as thy task
and to make what is unlovely beautiful by loving service
For Jesus' sake, Amen. 
George Dawson (1821-76)
Thank you to Mary and Elizabeth Holthouse for bringing this prayer to our attention
Time to Be ... in the presence of God
A quiet hour where we can pray with scripture
and pray for others
3rd Wednesday of the month @ 7pm
Zoom code: 844 4083 8929 | Passcode: TimetoBe
Please do email Revd Elaine Collins for more information and/or to go on the mailing list for this ongoing event  -  revelainecollins@icloud.com
Everyone welcome
Ways of giving ...

We really appreciate your donation.  We are very reliant on the generosity of people like you to keep All Saints as a beautiful and well maintained place of worship.
You can make a one-off online donation to All Saints using the secure link below
We really appreciate your donation.  We are very reliant on the generosity of people like you to keep All Saints as a beautiful and well maintained place of worship.
If you would like to donate by cheque, cash, BACS or discover more about Gift Aid please visit:
Are you struggling with finances? In these difficult times you may find yourself struggling with finances. If this is the case then please do get in touch as we may be able to help you. Please send an email to revfigwynn@gmail.com or call 07769 856343 which will be treated in strictest confidence. We are here to help so please don't suffer in silence.
Friends of All Saints Grayswood
The Friends of All Saints Grayswood is a registered charity that exists to raise funds for the repair, maintenance and improvement of the structure and fabric of the church so that it can be preserved for the future and continue to play a vital part in the life of the village. Looking after a Grade II listed building is costly and in addition to on-going repairs, other improvements are required to maintain the church for worship and for the community.
Many people in the area are not regular churchgoers, but want the church to be there for weddings, baptisms and funerals, and also because it is a beautiful building, which forms a central point in the village. There are also those from other parts of the world with past or present links who wish to be involved.
 We urge all who care about All Saints Church to ensure that it continues to thrive. Our aim, therefore, is to involve the residents of Grayswood and the wider community in the care of this building and its surrounding churchyard.  For more information please visit their website