Welcome to All Saints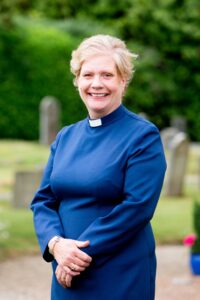 Everyone is welcome at All Saints' Church whatever their tradition or background.
You'll find us in the centre of Grayswood, a pretty Surrey village. Not just geographically in the centre but the social heart of this small community, part of the lives of the people of Grayswood since 1902.
Whether you want to pray, give thanks or find hope in times of despair, our beautiful Grade II listed church is currently open for you on Wednesday mornings.
Back to Gathered Worship
All Saints is fully open again for Sunday morning worship
Covid guidelines still apply to all services, masks need to be worn and social distancing must be observed between different households or bubbles.
We are limiting numbers in the building to keep everyone safe so would ask that you please book a seat for each service you would like to attend.
There are 10 spaces for 8 am Holy Communion and 24 spaces for the service at 10 am.
If you would like to book a place by phone, please call the church office 01428 656504 by noon on Thursday and leave a message on the answerphone.
Services in April on Zoom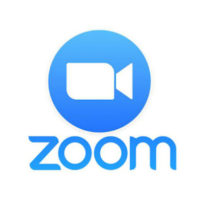 Join us on Zoom for our Morning Worship Service on Sundays at 10 am
Electoral Roll Revision 2021
The Electoral Roll is now closed before our APCM on 29th April 2021. It will open again after the Meeting.
If you wish to join the Parish of Grayswood Electoral Roll which entitles you to vote at future Annual Parochial Church Meetings (APCM), please complete an application form and return it to the Parish Office
If you would like a form please download a copy here: Application-for-Enrolment-Electoral-Roll.
Completed forms should be scanned and emailed to the Parish Administrator or placed in the box in the Church Porch as soon as possible. If you have attended church for more than six months and you are baptised, then you are encouraged to have your name added to the Roll as this helps with general communication and for us to get to know you better. If you are already on the Roll, no action needs to be taken.
If you have any questions please contact our Electoral Roll Officer  Valerie Digby
Sunday Sermons from the Diocese
You can find Sunday Sermons from Bishop Andrew and Bishop Jo here: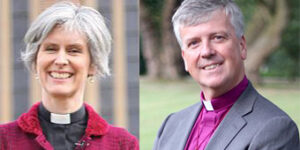 Thought for the Day
Worship the Lord your God, and his blessing will be on your food and water. I will take away sickness from among you.
The Cake Sale returns!
When? Saturday April 24th, 10.30-12
Where? The Church porch
What? Cakes and produce and baby plants
Please come and support us!  Masks, distancing and the current rules apply.  Contactless payment preferable
For more information, contact Di 654303/07769 871720 or drdcook01@gmail.com

Capturing Covid-19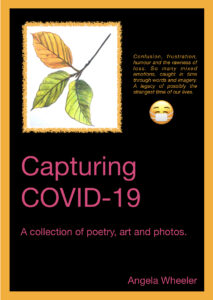 A collection of poetry, art and photos by Angela Wheeler - available now on Amazon Kindle
"Confusion, frustration, humour and the rawness of loss. So many mixed emotions, caught in time through words and imagery. A legacy of possibly the strangest time of our lives"
All profits will go to Crossways, a local counselling service, offering counselling during the pandemic to those who couldn't otherwise afford counselling.
Please purchase via the Easyfundraising link - Amazon | Easyfundraising - this way you can support the church and Crossways Counselling!
Private prayer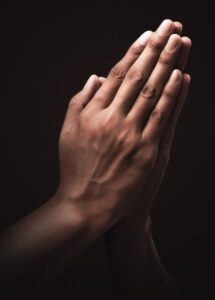 Please note that the church will be closed on Wednesdays in April to allow for the lighting installation works
Would you like us to pray for you? God hears you, but it is good to know you have other people who care, joining with you!
Phone us, email us, pop a note into the box in the church porch, or ask someone to pass a message on. A first name is all we need and confidences are ALWAYS respected.
07769 856343 or revfigwynn@gmail.com
01428 714385 or revelainecollins@icloud.com
Church Calendar
Click on an event to find out more. Events marked can be booked online.
Holy Week and Easter at All Saints

Find out about SERVICES for Good Friday, and Easter Sunday
VISIT ...
There will be prayer stations in the church grounds from Monday - do come along and spend some time with the images and words.
The church building will be open for Private Prayer on Wednesday from 10 - 12 noon
WATCH   …
The Lion, The Witch and The Wardrobe  - CS Lewis told in 5 parts
The Selfish Giant - the beautiful tale by Oscar Wilde
The Priest, The Guard and The Empty Tomb
Ways of giving ...
All Saints church, like most churches in the UK, is almost entirely funded by voluntary giving from our church members.
We are truly grateful to the many people who enable the church to flourish through regular planned giving: this is usually done by a monthly standing order.
During these difficult times however, we are, like many charities seeing a drop in our regular giving.
If you feel that you are able to make a donation to All Saints during this time then we would be most grateful.
Are you struggling with finances? In these difficult times you may find yourself struggling with finances. If this is the case then please do get in touch as we may be able to help you. Please send an email to revfigwynn@gmail.com or call 07769 856343 which will be treated in strictest confidence. We are here to help so please don't suffer in silence.
Friends of All Saints Grayswood
The Friends of All Saints Grayswood is a registered charity that exists to raise funds for the repair, maintenance and improvement of the structure and fabric of the church so that it can be preserved for the future and continue to play a vital part in the life of the village. Looking after a Grade II listed building is costly and in addition to on-going repairs, other improvements are required to maintain the church for worship and for the community. Many people in the area are not regular churchgoers, but want the church to be there for weddings, baptisms and funerals, and also because it is a beautiful building, which forms a central point in the village. There are also those from other parts of the world with past or present links who wish to be involved. We urge all who care about All Saints Church to ensure that it continues to thrive. Our aim, therefore, is to involve the residents of Grayswood and the wider community in the care of this building and its surrounding churchyard.  For more information please call: 01428 654654 or 643798, email or visit their website