Welcome to All Saints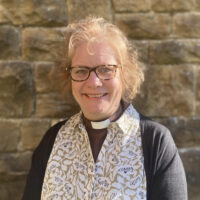 Everyone is welcome at All Saints' Church whatever their tradition or background.  You'll find us in the centre of Grayswood, a pretty Surrey village. Not just geographically in the centre but at the social heart of this small community, part of the lives of the people of Grayswood since 1902.
All Saints is open between 9.30 and 4 
Whether you want to pray, give thanks or find hope in times of despair, our beautiful Grade II listed church is open every day for you.
Contact Rev Fiona on 07769 856343 or revfigwynn@gmail.com  or Rev Elaine 01428 714385 or revelainecollins@icloud.com
Grayswood unleashes its creativity ...

... to share the joy of anticipating Christmas this Advent
All around the village, poets have been frantically scribbling down what Christmas means to them.  Thank you to all those people who kindly submitted their Christmas poems.  A new poem will be released on our website and the village WhatsApp group each day during Advent. The winning two entries will appear on Christmas Eve. Thank you to All Saints PCC  for the amazon vouchers for the prize winners.
Visit our Poetry Advent Calendar to reveal the poems each day
The World is Waiting ....
Online Advent Calendars
Join us from 1 December to open a daily family activity on our Advent Calendars. You won't find pictures of elves and snowmen,
instead each day takes you to a picture of the nativity by an artist from a different country or culture and
a story from the Bible about one of the people who was waiting for the birth of Jesus
Thought for the Day
For sin shall no longer be your master, because you are not under the law, but under grace.