Welcome to All Saints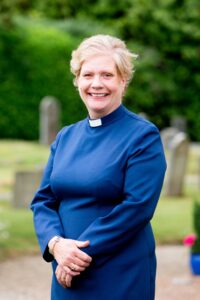 Everyone is welcome at All Saints' Church whatever their tradition or background.
You'll find us in the centre of Grayswood, a pretty Surrey village. Not just geographically in the centre but the social heart of this small community, part of the lives of the people of Grayswood since 1902.
Whether you want to pray, give thanks or find hope in times of despair, our beautiful Grade II listed church is currently open for you on Wednesday mornings.
Church open for private prayer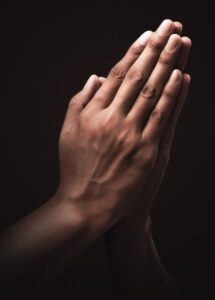 Wednesdays  from 10am  - 12 noon
Light a candle, place a prayer on the prayer tree or rest a while …
Please follow the guidance in church to keep yourself and others safe.

GATHERED WORSHIP SUSPENDED
Due to the sharp rise in virus cases both nationally and locally, the PCC has taken the decision to suspend gathered worship services and move to Zoom services only from this Sunday (3rd January).
There will therefore be no 8am services, and the 10am will be on Zoom.
This decision has been made to protect all those in our church congregation and those who support the services each week.
Please continue to pray for all those who are working to overcome this virus, those who are suffering from its effects and those for whom a tightening of restrictions will cause particular distress.
ALL SERVICES NOW ON ZOOM ONLY
Join us on Zoom for our Morning Worship Service on Sundays at 10 am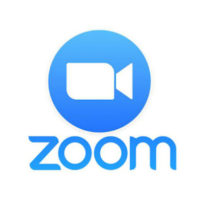 For connection details click here
Children: For activities for younger congregation members, please take a look at our Children at Home page
Sunday Sermons from the Diocese
You can find Sunday Sermons from Bishop Andrew and Bishop Jo here: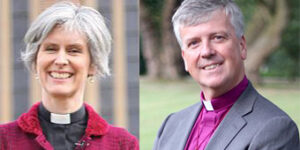 Thought for the Day
Who is it that overcomes the world? Only the one who believes that Jesus is the Son of God.
Welcome to Rev Elaine Collins
"It was a delight and a privilege for the church family at All Saints, Grayswood to welcome Rev Elaine Collins to be joining Rev Fi Gwynn as part of our clergy team. Elaine was installed on Sunday 13th December with as much ceremony as restrictions allowed, but with many more joining in on Zoom. The building and the many screens of smiling faces expressed the warmth and enthusiasm of the parish as the proceedings were presided over by Archdeacon Paul Davies. He spoke movingly and challengingly about 'seeing and being seen - not just as a presence in the locality but as a visible light.' Elaine will undoubtedly be just that - and such an asset too, not least in sharing her ministry and riding shot-gun to Fi who has done such an impressive and capable job managing the parish single-handed.
So, we look forward to getting to know Elaine better, to which end by the way, I will be interviewing her in the "Gospel According to …" slot in our zoom service on Sunday 24th, so make it a zoom date!
Meanwhile, Elaine - we welcome you into our midst!"
Richard Everett
The Stroke of Midnight - A Meditation for New Year
As this present time fades into the darkness of the past
As these last embers of today become tomorrow's yesterday
As one more year of journeying but not quite arriving
Becomes this year's last year and a time –
At times –
Of barely surviving
I wait for the light
I wait for the Shard of Hope
That will pierce the dark
And banish the shadows of regret
And disappointment and misplaced words and deeds
To illuminate my world
With the light and knowledge of your holy Presence
So that now
In this moment
And forthwith
I can see myself
Reflected in the loving eyes of Christ
I can see myself
Reflected in your knowing gaze
I can see myself
In the light and gift and the promise of your tomorrow
And I will be brave enough
To see myself
Today
Richard Everett (An extract from his book "Sound Bites" See - richardeverett.co.uk)
Cakes & Produce ...
POSTPONED
Sat 16th January
10 – 11.30 am
at the Church porch, All Saints, Grayswood
Please come and support us
Contactless payment only

Ways of giving ...
All Saints church, like most churches in the UK, is almost entirely funded by voluntary giving from our church members.
We are truly grateful to the many people who enable the church to flourish through regular planned giving: this is usually done by a monthly standing order.
During these difficult times however, we are, like many charities seeing a drop in our regular giving.
If you feel that you are able to make a donation to All Saints during this time then we would be most grateful.
Are you struggling with finances? In these difficult times you may find yourself struggling with finances. If this is the case then please do get in touch as we may be able to help you. Please send an email to revfigwynn@gmail.com or call 07769 856343 which will be treated in strictest confidence. We are here to help so please don't suffer in silence.
Friends of All Saints Grayswood
The Friends of All Saints Grayswood is a registered charity that exists to raise funds for the repair, maintenance and improvement of the structure and fabric of the church so that it can be preserved for the future and continue to play a vital part in the life of the village. Looking after a Grade II listed building is costly and in addition to on-going repairs, other improvements are required to maintain the church for worship and for the community. Many people in the area are not regular churchgoers, but want the church to be there for weddings, baptisms and funerals, and also because it is a beautiful building, which forms a central point in the village. There are also those from other parts of the world with past or present links who wish to be involved. We urge all who care about All Saints Church to ensure that it continues to thrive. Our aim, therefore, is to involve the residents of Grayswood and the wider community in the care of this building and its surrounding churchyard.  For more information please call: 01428 654654 or 643798, email or visit their website