Welcome to All Saints
Everyone is welcome at All Saints' Church whatever their tradition or background. You'll find us in the centre of Grayswood, a pretty Surrey village. Not just geographically in the centre but the social heart of this small community, part of the lives of the people of Grayswood since 1902.
Whether you want to pray, give thanks or find hope in times of despair, our beautiful Grade II listed church is open for you every day from around 9am until dusk in winter, and until 6pm in summer.
Thought for the Day
If your brother or sister sins, go and point out their fault, just between the two of you. If they listen to you, you have won them over.
Lent Course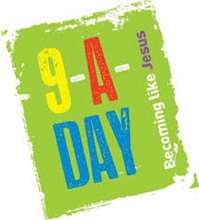 Are you getting Five a Day?  How about NINE a Day!
St Paul taught that as Christians we can produce the 'Fruits of the Holy Spirit' in our lives, and there are nine of them: Love, Joy, Peace, Patience, Kindness, Goodness, Faithfulness, Gentleness and Self Control.
Across six Wednesday evenings in Lent, beginning on 4th March, there is a new course running to explore these Fruits of the Spirit, and how we can nurture them in our lives. More details on the flyer.  We begin at 7:45 to 9.30 pm at All Saints (There is a parallel course on Tuesdays at St Barts 7.30 - 9:00pm).
PCC has agreed to cover the cost of the course book (£10 but donations welcome) entitled "Cultivating the Fruits of the Spirit, by Chris Wright". If you wish to attend, please let Fi or Sarah know so that we can order the books. 01428 656504 / 07769 856343 or revfigwynn@gmail.com
Friends of All Saints Grayswood
The Friends of All Saints Grayswood is a registered charity that exists to raise funds for the repair, maintenance and improvement of the structure and fabric of the church so that it can be preserved for the future and continue to play a vital part in the life of the village. Looking after a Grade II listed building is costly and in addition to on-going repairs, other improvements are required to maintain the church for worship and for the community.
Many people in the area are not regular churchgoers, but want the church to be there for weddings, baptisms and funerals, and also because it is a beautiful building, which forms a central point in the village. There are also those from other parts of the world with past or present links who wish to be involved.
We urge all who care about All Saints Church to ensure that it continues to thrive. Our aim, therefore, is to involve the residents of Grayswood and the wider community in the care of this building and its surrounding churchyard.  For more information please call: 01428 654654 or 643798, email or visit their website