Welcome to All Saints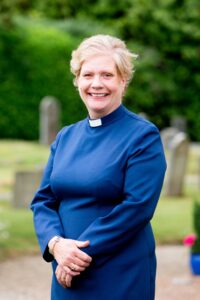 Everyone is welcome at All Saints' Church whatever their tradition or background.
You'll find us in the centre of Grayswood, a pretty Surrey village. Not just geographically in the centre but the social heart of this small community, part of the lives of the people of Grayswood since 1902.
Whether you want to pray, give thanks or find hope in times of despair, our beautiful Grade II listed church is currently open for you on Wednesday mornings.
Back to Gathered Worship
All Saints is now fully open for Sunday morning services and will continue to be shared on zoom. Please visit our Worship page for details on booking a seat and zoom connection details
Covid guidelines still apply to all services, masks need to be worn and social distancing must be observed between different households or bubbles.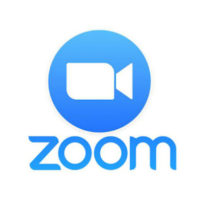 Join us on online for our Sunday Service at 10 am   Click here for our Zoom connection details
Grayswood Primary School and All Saints Celebrate Easter
"As we weren't able to all go over to the Church for our usual Easter service this year, we wanted to make sure we still celebrated Easter here at Grayswood.  We started the day by watching our online service, which featured clips of children from every class doing readings, sharing prayers of poems, or singing and showing the actions for various Easter songs. We even had Year 6 show us a fun Easter challenge that we could try at home over the holidays!  The children loved watching each other on screen and enjoyed a special Easter message from Rev Fi Gwynn within the video too. During the morning, each class came outside and placed a daffodil on the cross as a symbol of new life and hope.
 In the afternoon, the whole school assembled on the playground, in their bubbles, around the beautiful cross.  Rev Fi joined us for a blessing and we sang two of our favourite songs, "When I think about the Cross" and "Celebrate", with lots of actions!   Then... we couldn't believe our eyes when the Easter Bunny just happened to turn up at the end of our last song! We were delighted to find he popped his head round every classroom afterwards and delivered a basket of delicious eggs to each of the classes! The perfect end to a special day!" Anna Harris,  Religious Education Lead at Grayswood Primary School.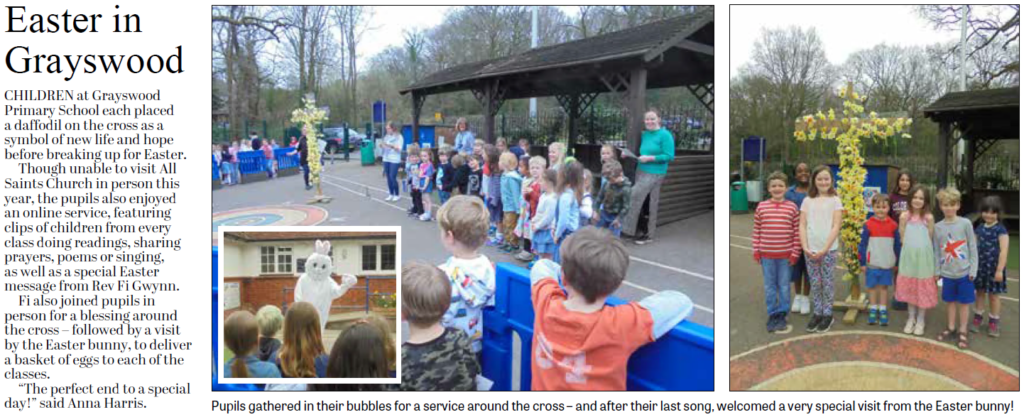 Sunday Sermons from the Diocese
You can find Sunday Sermons from Bishop Andrew and Bishop Jo here: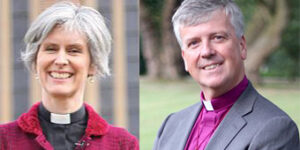 Thought for the Day
But whoever drinks the water I give them will never thirst. Indeed, the water I give them will become in them a spring of water welling up to eternal life.
The Cake Sale returns!
When? Saturday July 10th, 10.30-12
Where? The Church porch
What? Cakes and produce and baby plants
Please come and support us!  Contactless payment preferable
For more information, contact Di 654303/07769 871720 or drdcook01@gmail.com

Capturing Covid-19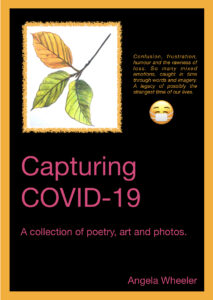 A collection of poetry, art and photos by Angela Wheeler - available now on Amazon Kindle
"Confusion, frustration, humour and the rawness of loss. So many mixed emotions, caught in time through words and imagery. A legacy of possibly the strangest time of our lives"
All profits will go to Crossways, a local counselling service, offering counselling during the pandemic to those who couldn't otherwise afford counselling.
Please purchase via the Easyfundraising link - Amazon | Easyfundraising - this way you can support the church and Crossways Counselling!
Private prayer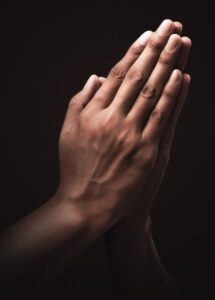 Please note that the church will be closed on Wednesdays in April to allow for the lighting installation works
Would you like us to pray for you? God hears you, but it is good to know you have other people who care, joining with you!
Phone us, email us, pop a note into the box in the church porch, or ask someone to pass a message on. A first name is all we need and confidences are ALWAYS respected.
07769 856343 or revfigwynn@gmail.com
01428 714385 or revelainecollins@icloud.com
Church Calendar
Click on an event to find out more. Events marked can be booked online.
Ways of giving ...

We really appreciate your donation.  We are very reliant on the generosity of people like you to keep All Saints as a beautiful and well maintained place of worship.
You can make a one-off online donation to All Saints using the secure link below
We really appreciate your donation.  We are very reliant on the generosity of people like you to keep All Saints as a beautiful and well maintained place of worship.
If you would like to donate by cheque, cash, BACS or discover more about Gift Aid please visit:
Are you struggling with finances? In these difficult times you may find yourself struggling with finances. If this is the case then please do get in touch as we may be able to help you. Please send an email to revfigwynn@gmail.com or call 07769 856343 which will be treated in strictest confidence. We are here to help so please don't suffer in silence.
Friends of All Saints Grayswood
The Friends of All Saints Grayswood is a registered charity that exists to raise funds for the repair, maintenance and improvement of the structure and fabric of the church so that it can be preserved for the future and continue to play a vital part in the life of the village. Looking after a Grade II listed building is costly and in addition to on-going repairs, other improvements are required to maintain the church for worship and for the community. Many people in the area are not regular churchgoers, but want the church to be there for weddings, baptisms and funerals, and also because it is a beautiful building, which forms a central point in the village. There are also those from other parts of the world with past or present links who wish to be involved. We urge all who care about All Saints Church to ensure that it continues to thrive. Our aim, therefore, is to involve the residents of Grayswood and the wider community in the care of this building and its surrounding churchyard.  For more information please call: 01428 654654 or 643798, email or visit their website