Welcome to All Saints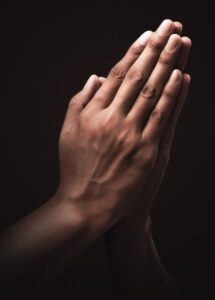 Reopening of Churches for Private Prayer
As you may be aware, following the recent relaxing of some lockdown restrictions by the government, the Diocese have announced that churches may reopen for private prayer where this can be done in a safe way.
Following our Standing Committee meeting last night I am sure you will be delighted to know that we are now in a position to re-open the church for private prayer.
The church will be open on a Wednesday and a Saturday morning from 10 -12 starting next Wednesday the 24th June.
Procedures will be put in place for hand sanitising on entry and there will be 2 people on duty.  The toilets will not be available for use and only the main body of the church is accessible.  You will be directed to a pew. The doors and gates will be open so if it is a chilly day you may wish to add an extra layer of clothing. As the church is open for private prayer only - if you happen to meet someone inside that you would like to talk to, then we would ask you to take your conversation outside into the church grounds where social distancing should still be maintained - Revd Fi Gwynn
Open for private prayer --- Wednesdays and Saturdays --- 10am  - 12 noon  (from Wednesday 24th June)
Everyone is welcome at All Saints' Church whatever their tradition or background. You'll find us in the centre of Grayswood, a pretty Surrey village. Not just geographically in the centre but the social heart of this small community, part of the lives of the people of Grayswood since 1902. Whether you want to pray, give thanks or find hope in times of despair, our beautiful Grade II listed church is open again for you.
4th Sunday after Trinity - 5th July 2020
Join us on Zoom for our Morning Worship Service this Sunday at 10 am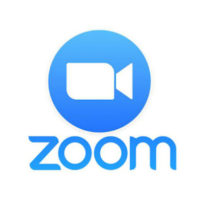 You will receive an invitation by email - please contact Fi (revfigwynn@gmail.com) if you have not received an invitation
Readings: Zechariah 9. 9-12, Psalm 145 8-14, Matthew 11. 16-19, 25-30
The hymns chosen for today
Bless the Lord O my soul
Guildford Choral
Danny Boy
Children: For activities for younger congregation members, please take a look at our Children at Home page
Ways of giving ...
All Saints church, like most churches in the UK, is almost entirely funded by voluntary giving from our church members.
We are truly grateful to the many people who enable the church to flourish through regular planned giving: this is usually done by a monthly standing order.
During these difficult times however, we are, like many charities seeing a drop in our regular giving as we do not have any services in church.
If you feel that you are able to make a donation to All Saints during this time then we would be most grateful.
Are you struggling with finances? In these difficult times you may find yourself struggling with finances. If this is the case then please do get in touch as we may be able to help you. Please send an email to revfigwynn@gmail.com or call 07769 856343 which will be treated in strictest confidence. We are here to help so please don't suffer in silence.
Thought for the Day
I will extol the Lord at all times; his praise will always be on my lips.
Prayer during lockdown
God of compassion,
be close to those who are ill, afraid or remain in isolation.
In their loneliness, be their consolation;
in their anxiety, be their hope;
in their darkness, be their light;
through him who suffered alone on the cross,
but reigns with you in glory,
Jesus Christ our Lord. Amen.
Grayswood Runner



June edition now available online: What's On / Runner
If you would know of a neighbour who requires a printed copy please contact the office allsaintsgrayswood@gmail.com
Church Mission Society
Latest updates from Jimmy and Katia Rocks added - our CMS mission partners in Brazil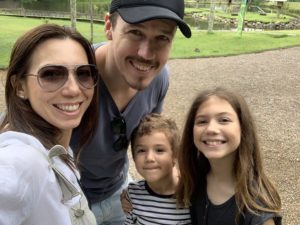 Read more from Jimmy, Katia, Joanna & Davi Rocks - the misson partners we support in Brazil
Newsletter 16 April 2020 (online link)
And a Thank you to all their supporters

Resources
We're regularly updating our Resources page
Daily HOPE - 0800 804 8044  - hymns, reflections and prayer
Details on The Gorniak Musicathon
Links to the  Church at Home page (thanks to St Barts and St Christopher's)
Children at Home
Take a look at the new Children At Home page here with activity sheets and links to online stories and games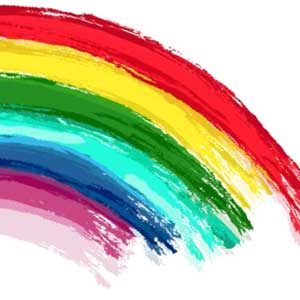 Friends of All Saints Grayswood
The Friends of All Saints Grayswood is a registered charity that exists to raise funds for the repair, maintenance and improvement of the structure and fabric of the church so that it can be preserved for the future and continue to play a vital part in the life of the village. Looking after a Grade II listed building is costly and in addition to on-going repairs, other improvements are required to maintain the church for worship and for the community. Many people in the area are not regular churchgoers, but want the church to be there for weddings, baptisms and funerals, and also because it is a beautiful building, which forms a central point in the village. There are also those from other parts of the world with past or present links who wish to be involved. We urge all who care about All Saints Church to ensure that it continues to thrive. Our aim, therefore, is to involve the residents of Grayswood and the wider community in the care of this building and its surrounding churchyard.  For more information please call: 01428 654654 or 643798, email or visit their website