Thought for the Day
Look to the Lord and his strength; seek his face always.
Prayer for Coronavirus Outbreak
Keep us, Good Lord, under the shadow of your mercy,
in this time of uncertainty and distress.
Sustain and support the anxious and fearful,
and lift up all those who are brought low;
that we may rejoice in your comfort knowing that nothing can separate us from your love in Christ Jesus our Lord.
Alpha Online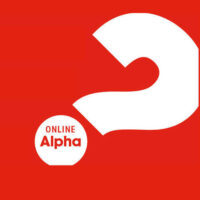 Monday, 25 May 2020
From 7:45pm - 9:00pm for 12 weeks
Hosted online by St Stephen's Shottermill
Find out more: Online Alpha
Grayswood Runner



June edition now available online: What's On / Runner
If you would know of a neighbour who requires a printed copy please contact the office allsaintsgrayswood@gmail.com
Resources
We're regularly updating our Resources page
Daily HOPE - 0800 804 8044  - hymns, reflections and prayer
Latest letter from Jimmy and Katia Rocks added - our CMS mission partners in Brazil
Could you make scrubs for Frimley Park - pattern available to download
Coming soon - links to Thy Kingdom Come events including the Pentecost Zoom Beacon Event: Guildford Diocese are planning a diocesan-wide Zoom service at 6pm on the Day of Pentecost (Sunday, 31st May) as the culmination of 'Thy Kingdom Come' 2020. Please put the date in your diary, with more details to follow.
Links to the  Church at Home page (thanks to St Barts and St Christopher's)
Children at Home
Take a look at the new Children At Home page here with activity sheets and links to online stories and games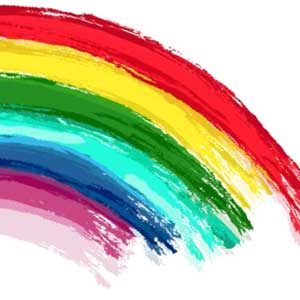 Coronavirus / Covid 19
As you are probably aware the Archbishops of Canterbury and York have called for all Public Services of Worship to be suspended with immediate effect and until further notice. There will be no services in any of our Benefice churches this Sunday.
The church building is now closed but please know that you are all very much in my thoughts and prayers and I am looking forward to when we can all be united again in worship. With much love, Fi  x
"The LORD is good, a strong refuge when trouble comes. He is close to those who trust in him." Nahum 1:7
For all medical advice regarding Coronavirus (Covid-19) please follow this link -> www.nhs.uk/conditions/coronavirus-covid-19
Friends of All Saints Grayswood
The Friends of All Saints Grayswood is a registered charity that exists to raise funds for the repair, maintenance and improvement of the structure and fabric of the church so that it can be preserved for the future and continue to play a vital part in the life of the village. Looking after a Grade II listed building is costly and in addition to on-going repairs, other improvements are required to maintain the church for worship and for the community. Many people in the area are not regular churchgoers, but want the church to be there for weddings, baptisms and funerals, and also because it is a beautiful building, which forms a central point in the village. There are also those from other parts of the world with past or present links who wish to be involved. We urge all who care about All Saints Church to ensure that it continues to thrive. Our aim, therefore, is to involve the residents of Grayswood and the wider community in the care of this building and its surrounding churchyard.  For more information please call: 01428 654654 or 643798, email or visit their website