Welcome to All Saints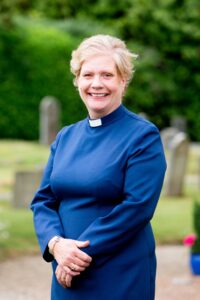 Everyone is welcome at All Saints' Church whatever their tradition or background.  You'll find us in the centre of Grayswood, a pretty Surrey village. Not just geographically in the centre but at the social heart of this small community, part of the lives of the people of Grayswood since 1902.
All Saints is open between 9.30 and 4 
Whether you want to pray, give thanks or find hope in times of despair, our beautiful Grade II listed church is open every day for you.
Contact Rev Fiona on 07769 856343 or revfigwynn@gmail.com  or Rev Elaine 01428 714385 or revelainecollins@icloud.com
PUBLIC NOTICE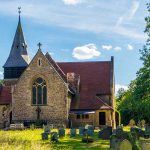 NOTICE: Following a recent inspection of the churchyard (June 2022), the headstones of the following plots have been identified as requiring remedial action.
If you can supply any contact details for the families, please contact the church office: allsaintsgrayswood@gmail.com
Relf Plot B07 - Beatrice (d 1911).
Brand Plot G 22 - Frederick George (d 1947) Daisy (d 1992)
Brown Plot P05 - Elizabeth (d 1947) Arthur (d 1954)
Light Plot AA 03 Edith (d 1967) Ernest (d 1975)
Thank you
Friends of All Saints Grayswood
The Friends of All Saints Grayswood is a registered charity that exists to raise funds for the repair, maintenance and improvement of the structure and fabric of the church so that it can be preserved for the future and continue to play a vital part in the life of the village. For more information please visit their website www.friendsofallsaintsgrayswood.com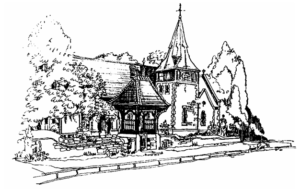 Thought for the Day
And he has given us this command: Anyone who loves God must also love their brother and sister.
Ways of giving ...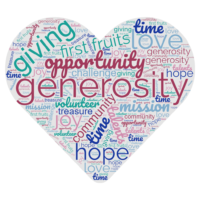 Thank you for your donation. We rely on the generosity of people like you to keep All Saints as a beautiful and well maintained place of worship.
Whether you would like to make a one-off donation (online or by cheque), set up a standing order or discover more about Gift Aid please visit:


Struggling with finances?
Please do get in touch as we may be able to support you and provide vouchers for Haslemere Food Bank
Contact Rev Fi in confidence at revfigwynn@gmail.com or call 07769 856343
Please don't suffer in silence