Lych Gate
At the entrance to the church yard, there is a wood framed Lych Gate (A) with tall, swept, shingled pavilion roof.
Once used as the sheltered point at which the coffin was set down at a funeral to await the clergyman's arrival, it is now a picturesque backdrop for wedding photographs.
The decorative cross was used as the inspiration for the new church logo in 2021.
Back to Church Guide - outside
Please scroll through the images
Lych Gate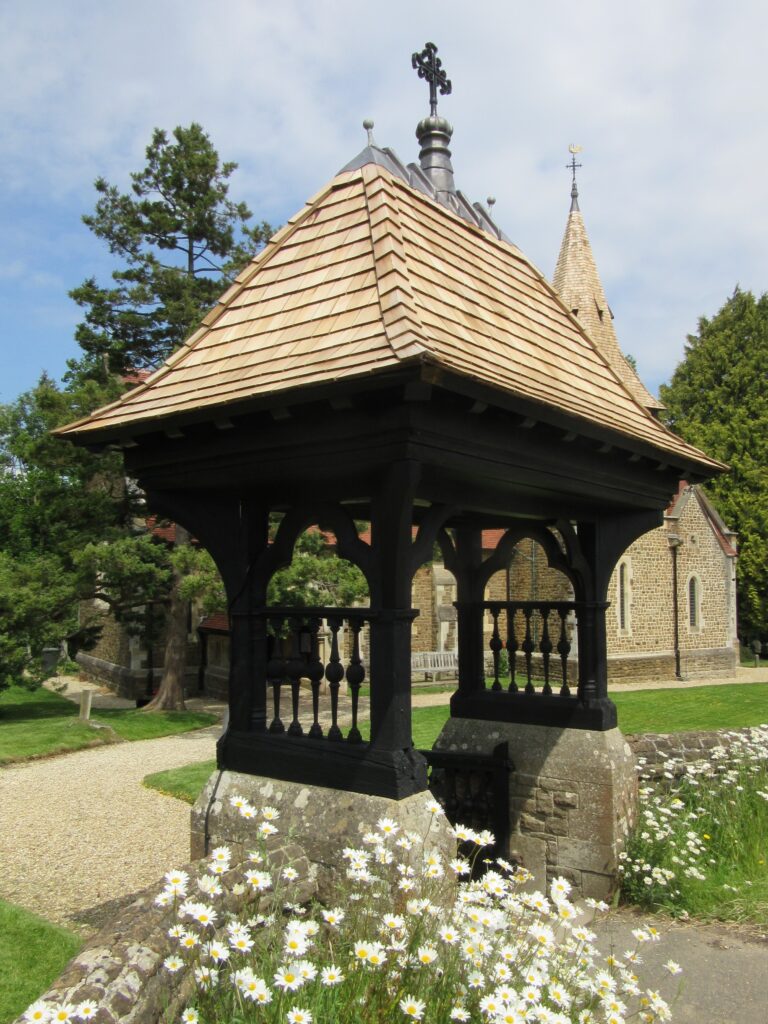 Lych Gate Cross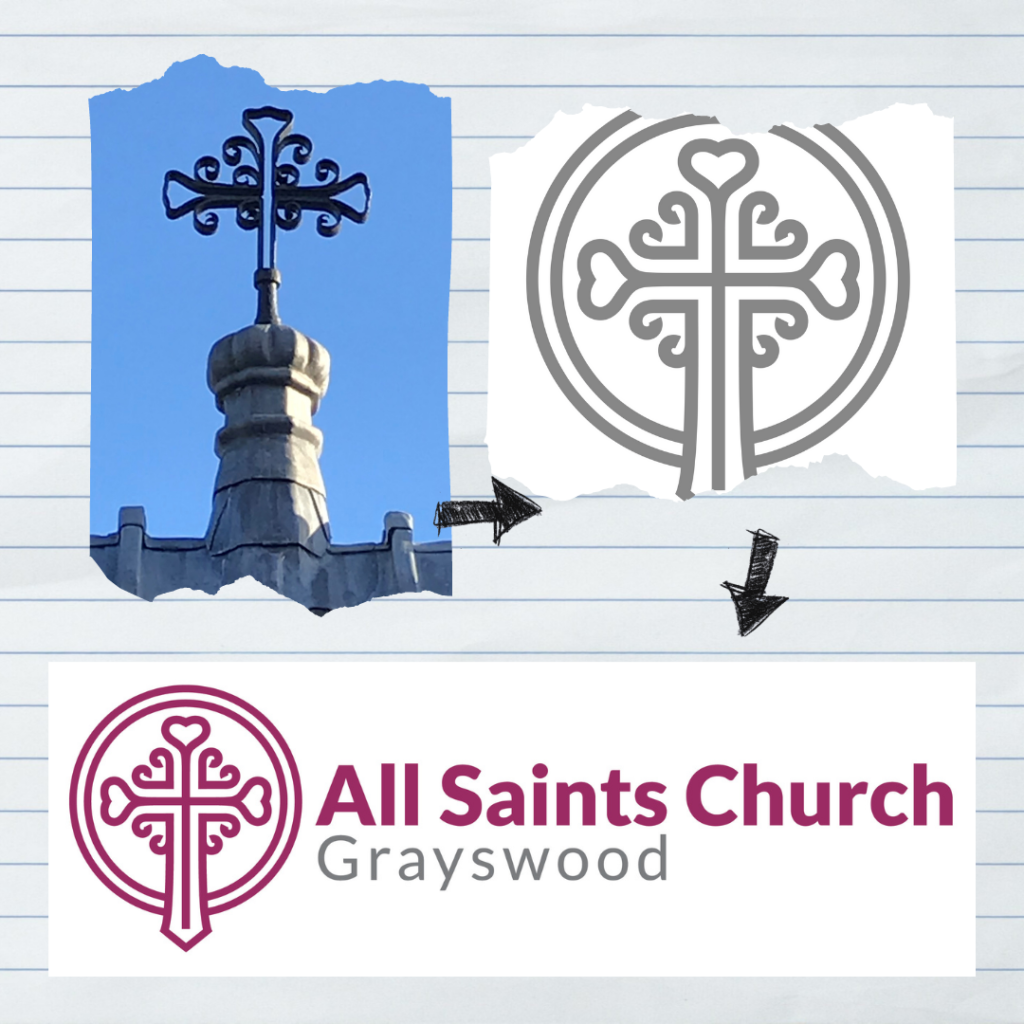 Lych Gate Flowers